Smart Vending
Smart vending Solution
With the rapid development of e-commerce, vending machine industry has been enter into a booming era. As the terminal of e-commerce business, vending machine has provided a much convenient place for consumer to buy goods, due to the application of networking and M2M technology in modern logistic industry
.
1.
Industry Background Breif
Vending machine is a automatic consignor machine according to the coins be put into, which is a very commonly commercial automatic device without the limitation of time and place, and save labor and easy to transaction. It is a new retail form, also known as the 24-hour mini-supermarket, that can be divided into four categories. Such as beverage vending machine, food vending machine, adult supplies vending machines and integrated vending machines.
2.
Monitor Your Vending Machines in Real Time.
Get greater control over your business with greater visibility into the state of every machine. Real-time monitoring keeps you aware of inventory levels, maintenance needs and other issues so you never lose a sales opportunity. And incident alerts on your mobile device help you know how your business is doing without ever having to leave the office. With smart vending solutions, you can also:
*
Gather information on customer usage to increase sales.
*
Save on labor costs by sending technicians out only when needed.
*
Keep machines in good working order and address maintenance issues proactively.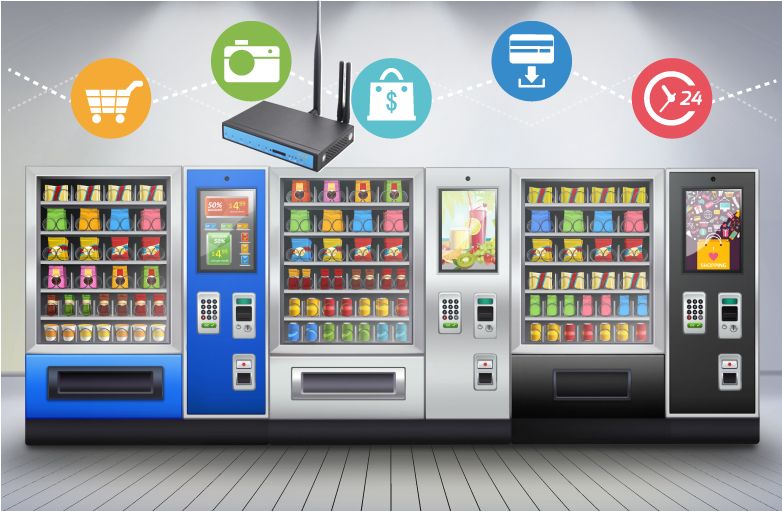 *
Monitoring of vending and dispensing machines
*
Parking ticket machines, highway toll machines
*
Self-service gas stations